Peyrevent.com – When designing a small dining room, consider using a monochrome colour scheme. This design is classic and represents elegance, and the white u-shaped window seat is a perfect contrast to the black window frame. A black dining table and chairs are placed around the room, and wall-mounted lamps with gold details are set on each side of the window. Wooden benches and tables also give a lighter look, while navy-blue walls and black-framed mirrors give a more expansive view.
Designing a Popular Monochrome Dining Room
When designing a monochrome dining room, don't limit your choices to black and white. You can mix and match different materials to add drama and interest to the space. Charcoal-coloured Scandinavian style chairs are a popular choice, and a sepia-toned chandelier matches perfectly with a collection of wine bottles. A low-hanging light in a black-and-white dining room can add a touch of art and drama to mealtime.
If you're unsure about whether a monochrome design is right for your dining room, try mixing a few bright colors. For instance, you can try a vibrant blue and white wallpaper. You could also use a green-hued wall as a backdrop. Or, you could opt for a simple wood table and white wicker chairs. Regardless of the color scheme, you'll be able to find a table that fits your space and complements your existing decor.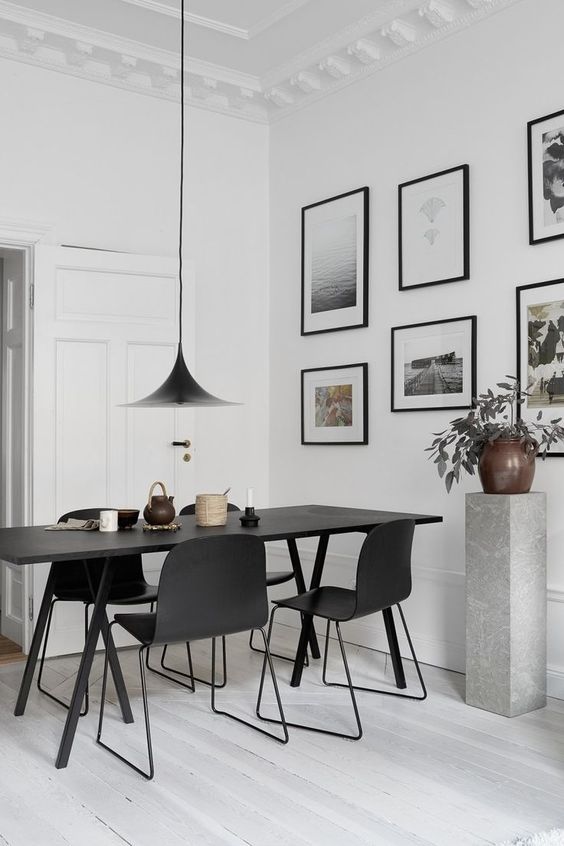 Monochrome design can be intimidating to newcomers, but the smaller space is a great place to start and test your design ideas. This design style is an easy way to add a zen vibe to a space and lift its ambiance. It can also be an excellent choice for smaller rooms that are too small for a traditional dining room. When choosing one color for your entire home, choose shades of the same hue to create a unified look.
Monochromatic Color Scheme Makes Space More Attractive
For those unfamiliar with the monochromatic color scheme, the best option is to go with one tone of a dominant color. A monochromatic design will appear dull and flat when the tones do not vary. Therefore, the color you choose should depend on your own personal preference and the overall look you're going for. You may also want to consider using several different hues in a monochromatic color scheme to make the space look more interesting.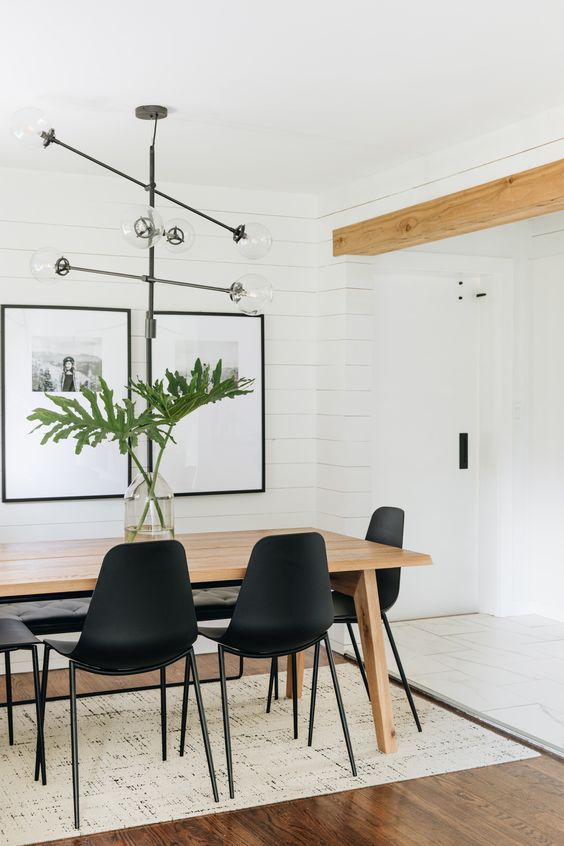 Natural materials also complement a monochrome colour scheme. You can use wood furniture and chairs, and introduce pops of colour with artwork and accessories. Although you might find it difficult to find furniture in monochromatic shades, choosing custom-designed pieces will eliminate compromises. This will also give your room an air of professionalism. If you're worried about the look, consider adding a pop of colour, such as a contrasting accent wall or a vibrant artwork.
Excellent Choice for a Small Monochrome Dining Room
Choosing a gray wallpaper design is an excellent choice for a small monochrome dining room. It creates depth and texture. The same goes for a gray bench. The gray wallpaper also creates a sophisticated look. Adding a modern bubble chandelier will complete the look. There are plenty of other ways to make a monochrome dining room look elegant, too. The possibilities are endless! Just make sure you know what you want!
A traditional wooden dining table with black legs and a black leather seat complements this design. A white circular table provides a clean look between the chairs and a black mega floor lamp. Black and white materials, including a wall-mounted lamp, add elegance and mobility to the space. You can also combine the two in a monochromatic dining room. The L-shaped window seat adds an extra seating area to the room, while a wooden l-shaped bench with black cushions gives it a cozy feel. Several pillows and an attractive wicker pendant lamp complete the design.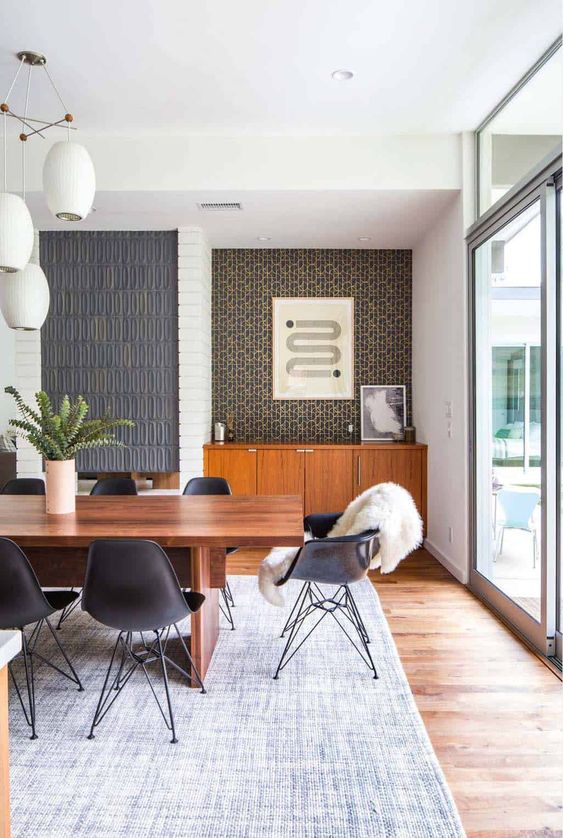 A monochromatic color scheme is a bold choice, but it can also be beautiful when done well. Use tones or tints within one color family, avoiding the clashing of different shades. In addition, make sure to add a little texture, such as wood, to add visual interest. Otherwise, a monochromatic room will appear tired and bland. If you choose an incorrect hue, the entire room will be off-balance. We really appreciate and welcome guest post submissions from you.