Peyrevent.com – Having a dining room in a small space can be a challenge, but if you know how to use the space effectively, it can be a great room to entertain guests. Here are some ideas to help you design the perfect room. Whether you're planning a new dining room or upgrading an existing one, you might be wondering which type of table to buy. There are two main types, square and round. Choosing the right one can make your space feel larger.
Creating Symmetry and Balance with a Square Table
Besides being more functional, rectangular tables can also provide more customization options than their round counterparts. They can be designed with different leg designs, allowing you to get more space, more comfort, or both. Square tables are a good choice for a small dining room since they create symmetry and a sense of balance. They also provide added intimacy for a small crowd and can be tucked into corners when they're not in use.
However, rectangular tables have a larger surface area and are great for entertaining. They're also a good choice for small dining rooms because they're easier to set up. Whether you're designing a new dining room or simply want to make the most of the space you have, a round table for small spaces can help make a statement. These tables have a smaller footprint than a square table, which means you can fit more guests around them. And with a round table, you can enjoy conversation without the elbow bumps.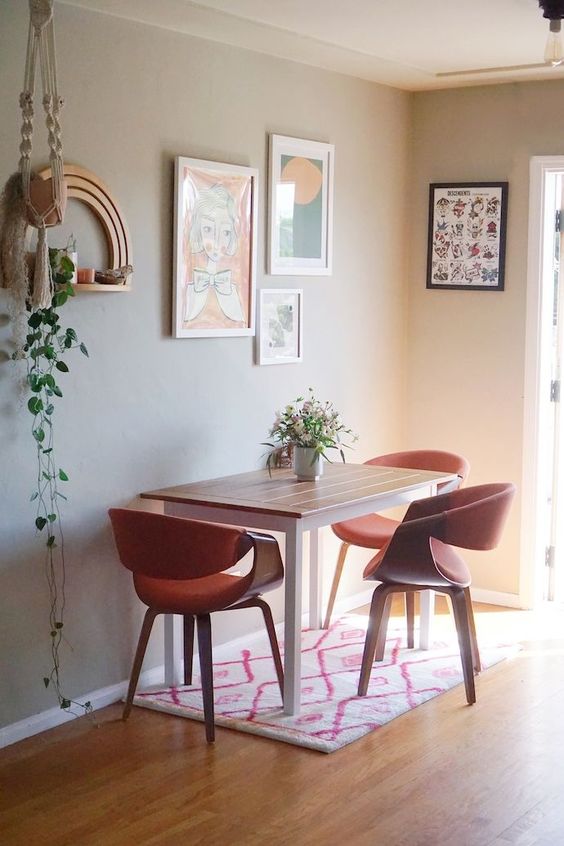 The best way to choose a table for a small space is to take a tape measure and mark the important features in the room. For instance, if you're planning to place a table against a wall, make sure there's at least three feet of clearance around it. This space allows you to walk behind people seated at the table and pull out chairs when needed. Adding a mirror to your dining room is an aesthetically pleasing addition. It creates a sense of depth and light, and can add width to a small room. However, deciding on where to place your mirror can be a challenge.
Tips for Positioning Mirrors to Reflect Natural Light
The location of your mirror depends on several factors, including the size of your dining room, the shape of the room, and the size of your family. If you're looking to reflect natural light, you may want to position a mirror near a window. The direction the window faces will also affect how you should position your mirror. If your dining room is located in a north-facing room, for example, you can position your mirrors opposite the window wall. Mirrors come in many shapes and sizes, so choosing the right one is a matter of personal taste. Depending on the style of your dining room, you may prefer a contemporary mirror or a traditional piece.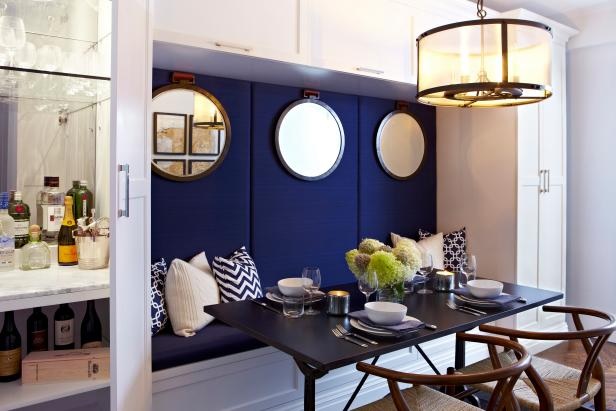 Whether you have a large dining room or a small space, area rugs can make the room more inviting and add a touch of class. But, before you make your final decision, it's important to consider a few things. First, you need to decide what you want to use the rug for. Are you looking for warmth, comfort, or a way to tie the room together? If you're looking for warmth, you'll want to find a rug with a thick pile.
How to Consider a Rug with Patterns
If you're looking for a way to add style to the room, you may want to consider a rug with a pattern. A patterned rug can add personality and tie the room together. However, remember that you don't want the rug to overpower the room. Adding wall decors for small space dining rooms can be a great way to make your room functional and beautiful. Wall decorations can be colorful, monochromatic or even three-dimensional. Choosing the right art can make your room a warm, inviting place to entertain.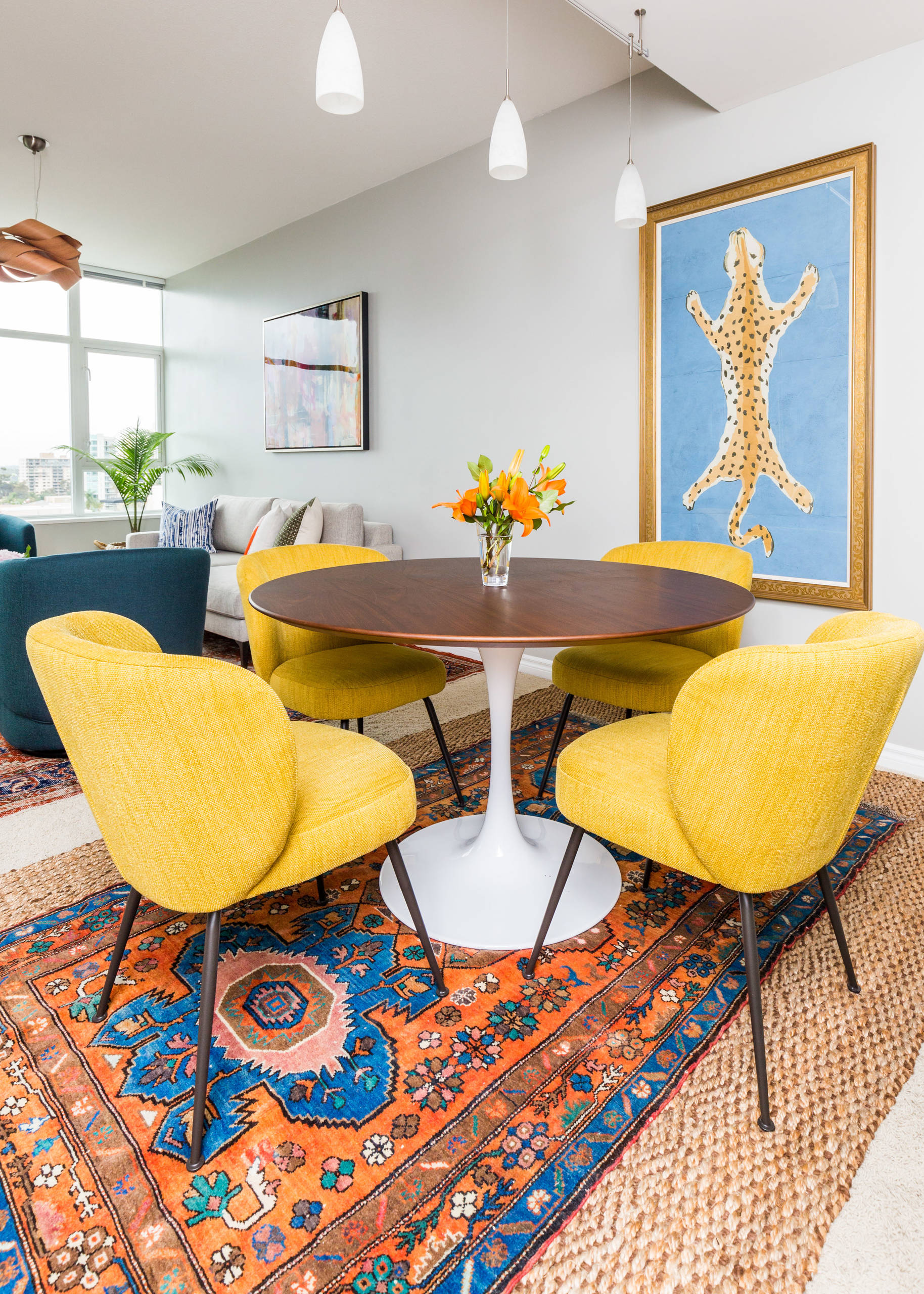 Wooden wall decors can create a rustic or forest feel for your home. The right combination of natural materials can also support a modern look. In addition, metal accents can give the room a dramatic look. The dining room is a place for relaxation and conversation. The use of wall decor can create a beautiful backdrop for the dining table. The use of different colors and shades can tie together the accent colors of the room. This can be accomplished by using different size canvases and framed art.