Peyrevent.com – If you've been considering an industrial-style home, you may be wondering how to decorate it. Depending on your tastes, the industrial style can be very sophisticated or edgy. In either case, you'll need to select furniture and decor with clean lines and bold color accents. Here's how to do it. You'll want to play with textures, colors, and patterns. Here are a few suggestions: home decoration
Unique Industrial Theme Decoration Style
The first thing you'll want to do is think about your decorating style. If you'd like to add a bit of character to your home, consider adding art and decor with an industrial theme. You can use abstract or organic designs to break up the austere atmosphere. You can also consider a focal piece featuring a sculptural design. If you don't want to use a lot of art, choose a couple of pieces that have unique shapes or colors.
You'll want to combine modern furniture with older inspired pieces. You might want to display a new television on an open wood and iron unit, or choose a vintage-looking TV with a wood and metal stand. You can also add DIY elements to your industrial-style home. You can change up the look of the space by sanding down old walls or reclaiming chunky wood units. A DIY element is a good way to add a unique impression and gradual change the overall look.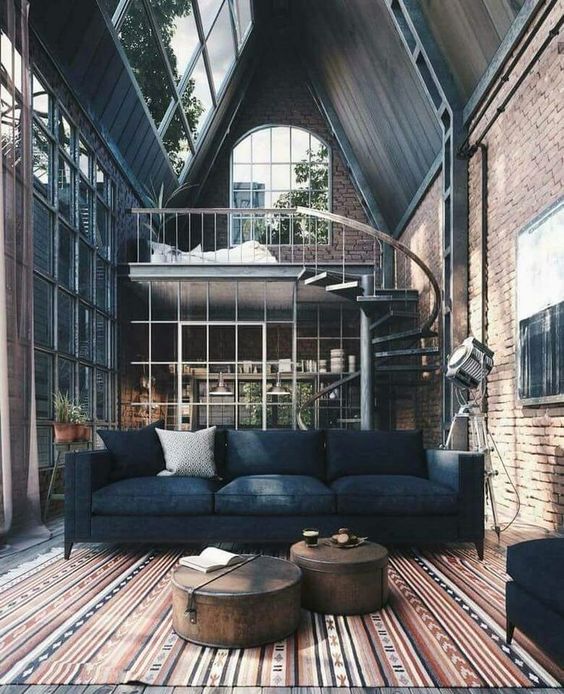 An industrial-style home has exposed architecture and high ceilings. It's not about using glitzy furnishings; instead, you'll want to reuse old objects and recycle old materials. Unlike many styles, an industrial-style home doesn't have much landscaping. It's usually left to rot and become a ghost town, but you can add some in the garden to give it a softer, more rustic look.
Tips for Building an Industrial Style Home
If you're planning to build an industrial-style home, make sure you're prepared to work with a few different types of materials. Brick-style homes often have overly-sized windows, which lend to an industrial look. If you're looking for a more contemporary look, consider incorporating a brick-style kitchen. This style of kitchen will be especially rustic, with the addition of concrete countertop and concrete sink. Aside from the brick walls, you can also choose a brick-look tile.
A home with an industrial-style facade can be characterized by exposed brick walls. The brown wooden walls provide a softening effect to the overall box-like look. The kitchen will have an abundance of exposed brick. The floors and walls should be made of brick-style materials. The kitchen is the most important place to have an industrial-style home. It should be functional and practical. It should be a comfortable space where you can live.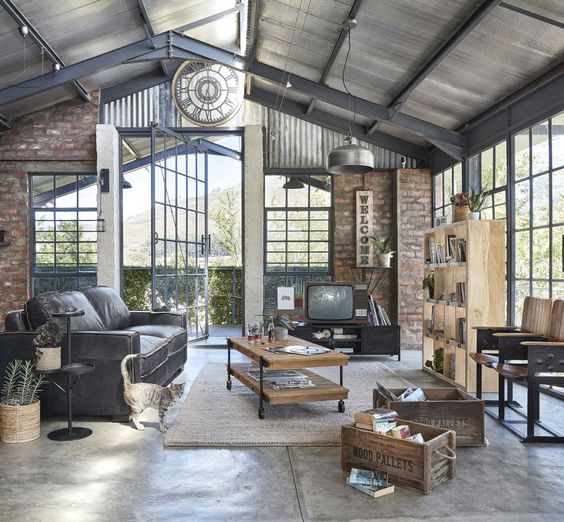 An industrial-style home with exposed brick walls is an ideal choice for those looking for a home with a minimalist design. Usually, the industrial style of a house will feature exposed brick walls, large windows, and concrete walkways. This type of home is not only functional but also beautiful. Aside from its exposed brick walls, it also has an open kitchen, making it a great place for a family to entertain. Its exterior wall is framed with wire mesh, and the roof is made with red and black wood.
Considering an Interior with a Functional Industrial Style
The industrial style of a home is very functional. Oversized windows and exposed brick walls are the hallmarks of an industrial-style home. The exterior is often open and unadorned, with little landscaping or decorative touches. A quaint garden with a few plants and a small fountain will give the space a more urban appearance. Those who are interested in industrial style homes should consider an interior that is reminiscent of the industrial style of an old warehouse.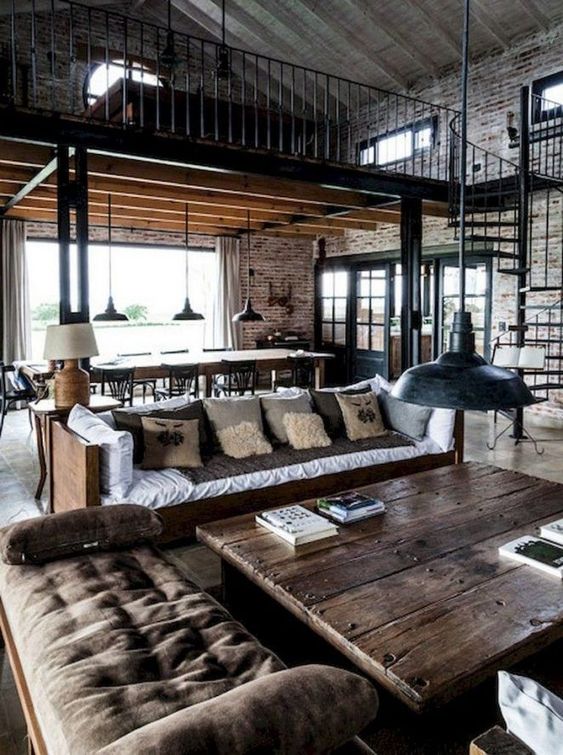 The industrial style of a home has an open feel. Its dark walls and flat roofs are the most common feature of an industrial-style home. If you want to make it a more modern space, you can use exposed brick walls to create an urban look. This is also a great choice if you're looking for a home that's built in an old factory. If your industrial-style home has open plans, you'll be surprised by how well it fits into the minimalist aesthetic.