Peyrevent.com – The modern contemporary home interior is not about tweezing and changing things around. It's about blending traditional and modern styles. The house in the picture has a black exterior and wooden shiplap walls. It has a large glass window on one side, and a unique curved structure hanging from the ceiling. This home is not just a beautiful home–it's also functional. The landscaping and art pieces in the home are unique and bring a different element to the room.
Interior Design with Contemporary Modern Theme
The interiors of a modern contemporary home are never cluttered. Rather, the design of this style incorporates storage spaces and a well-balanced design. Open floor plans and minimalist designs make the home's interiors feel more spacious. Furniture is often functional and features curved or shiny surfaces. The contemporary home has a more open-plan living area, which is conducive to family life. Adding a few accessories to the space can bring a contemporary feel to the entire house.
The modern contemporary home interior emphasizes line and strong shading blocks, which resemble geometric shapes. The furniture is usually crafted with mathematical shapes to emphasize space as much as the objects themselves. The design of a contemporary home is full of individual pieces that are often functional and unique. Moreover, it is a great way to make your life easier by integrating the contemporary style into your existing home. With a little effort, you can create a modern contemporary home interior that's distinctly your own.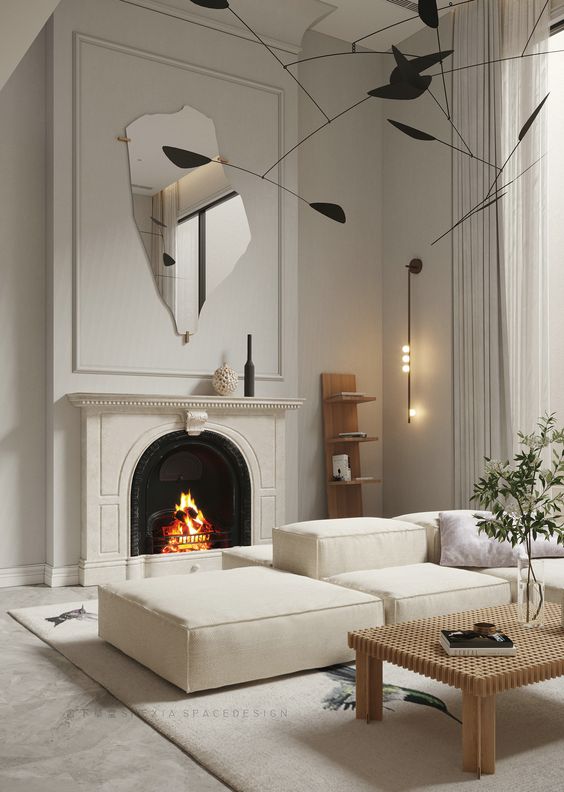 Adding an oriental element to a contemporary home is another way to give your space an upscale feel. By adding vertical wood panels to your ceiling, you can add a touch of orientalism. Use oriental prints or motifs on your blinds. Likewise, you can incorporate them into wooden shelves. Using these elements will create a more luxurious feel than a typical modern home. If you want a more streamlined look, you can also use a lot of curved and shining surfaces.
Tips for Making Contemporary Home Interiors
A contemporary home interior is usually filled with natural materials like wood, stone, glass, and natural upholstery. Its minimalist design is efficient and compact. The interior of a contemporary home often has few accessories and is open and airy. It's best to keep clutter to a minimum and avoid large decorative pieces. If you have an open-plan living space, a contemporary home interior will help you live more comfortably. There are no furniture or accessories that should overpower the room.
A modern contemporary home interior is rarely cluttered and can have both a traditional and a modern look. A contemporary home is a balance of colors, and it is a good idea to avoid putting too much emphasis on any one color. Contrary to popular belief, this is not an orthodox interior. It's just a way to decorate a home. In this case, the colors in a contemporary home should be harmonious.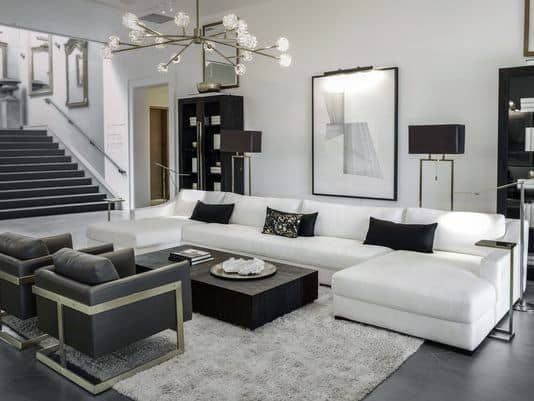 A contemporary home interior is never cluttered. Its minimalist design focuses on the flow of space, and it does not make space for too many objects. The only furniture in a contemporary home is functional. Typically, the furniture is unobtrusive. If you have a small home, try to keep it simple. A minimalist design is best for a small home. A contemporary home interior is more spacious than a traditional one.
Choosing Wood Flooring in an Old-Style Contemporary Home
Contemporary homes are built out of unusual materials. They don't have to look like normal houses. They can even be constructed out of boxcars. However, the key is to choose the right materials for your home. For example, you can opt for wood and stone floors in a contemporary home interior. In contrast to this, a traditional home interior is not a very practical choice for people with small children. Besides, a modern-day contemporary home is also less cluttered than an older-style home.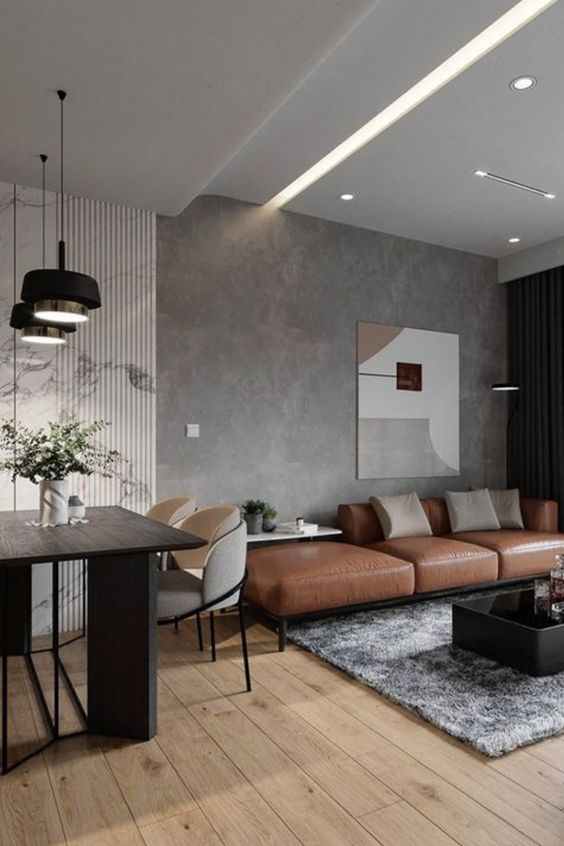 The modern contemporary home interior emphasizes clean lines and geometric forms. It accentuates uncovered windows and displays reflective surfaces on furniture. It also uses natural materials for flooring. For a traditional look, you can go for a more classic-style home interior. These styles are the perfect mix of old and new. You can incorporate the modern and the classic styles of your home interior into the modern contemporary. The main difference between these two styles is the contrasting nature of the pieces.