Peyrevent.com – A boho-chic bathroom design is heavily influenced by travel and culture. Natural colors, warm white, rattan, and brass detailing are a few of the materials used in this design style. Pattern and color are also key elements, as is the use of lush foliage. When choosing your lighting, you should choose pieces that incorporate a variety of textures and colors, as well as patterned tiles. To bring this design style to life, try a unique type of sconce.
Creating a Unique Bohemian Bathroom
If you want a more whimsical, playful, and modern feel, choose colorful patterns, including geometric tile. A framed quote adds a unique touch to your design. To create a bohemian bathroom, use a mixture of patterns and rich colors. Add hanging plants to complete the beach-like look. Geometric tiles in a muted palette give off a 70s hippie vibe. A black and white shower curtain balances out the whole scheme and completes the look.
For a more economical option, you can opt for vintage items. Vintage items are great because they are more unique than new products, and they're easy to maintain. If you're on a budget, use hand-made decor pieces and found objects. Colors can be subtle, or you can go full bohemian and use tropical hues. If you have a small budget, you can use natural colors and pastels as accents.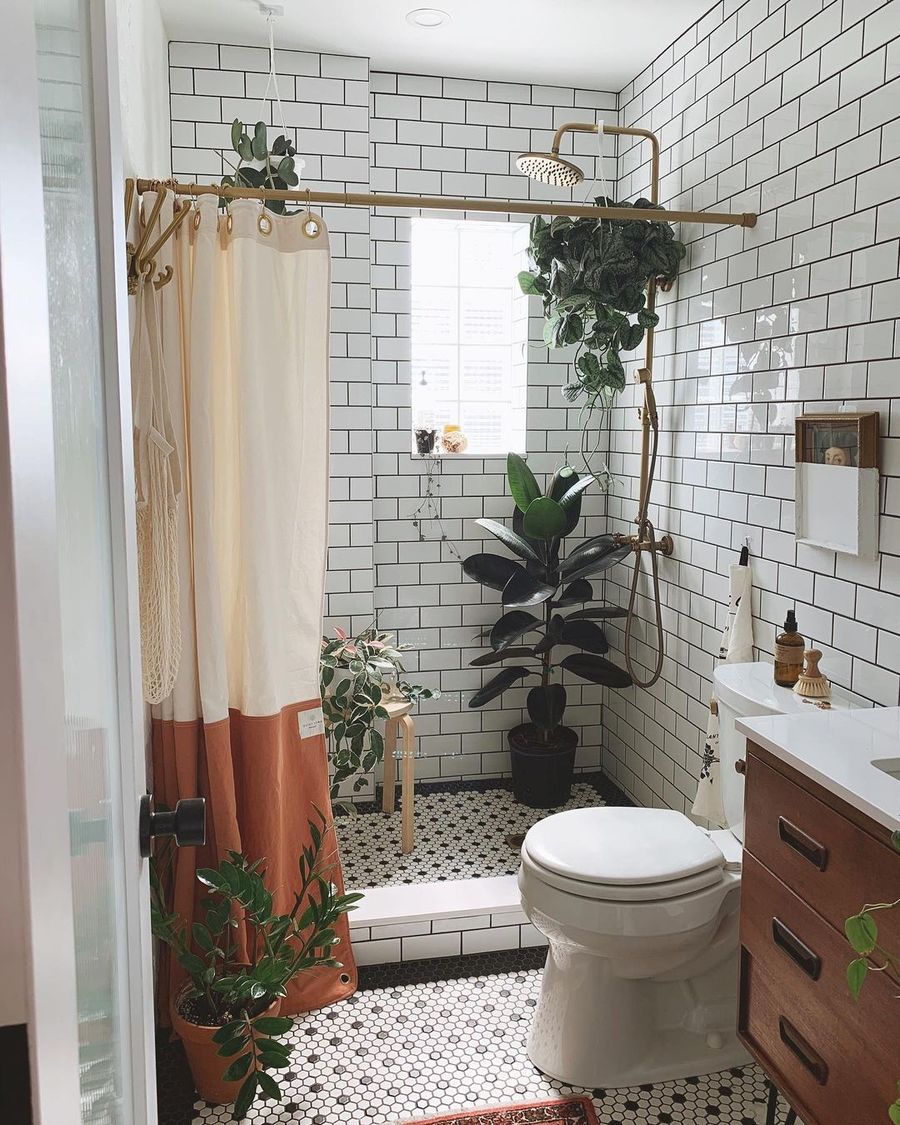 A typical boho bathroom includes a plant wall that hangs from the ceiling, as well as potted plants. The decor also features vintage touches such as a clawfoot tub and a towel on the door. Many boho bathrooms feature natural lighting. Candles and woven Roman shades add to the boho feel. This style is fun and whimsical. Featuring colorful accents, a bohemian bathroom is sure to make your guests feel welcomed and at home.
Complementing the Classic Bohemian Style in the Bathroom
A classic boho bathroom design features an accent wall of green with gold accents. To complete this style, use a woven basket, plant hangings, and a large plant in the corner of the bathroom. Natural elements, such as plants and a shelf and baskets, finish neutral elements. A bold green tile, a funny sign, and an eye-catching bath mat pay homage to the boho side of the style.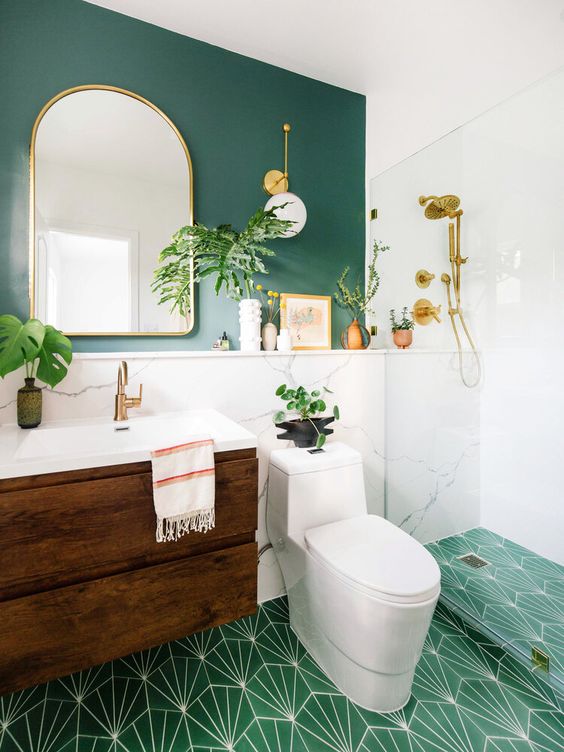 A woven basket and a colorful jewelry dish serve as clues to the style. Boho decor is known for its colorful, artistic feel. Using bright colors and star patterns on towels creates visual interest in the room. In addition, white and green tile on the shower and tub add color and depth to the bathroom. A few plants and candles add peace and tranquility to the room. A fun sign like "I Love You" on the shower bench will add a whimsical touch to this boho space.
Creating a Luxurious Vintage Boho Look
Decorative shower curtains can be a focal point of the bathroom. They can also be used to create a vintage Boho look or to give a modern bathroom a subtle bohemian feel. Adding a seat to your bathroom is another great way to incorporate a luxurious atmosphere. It adds texture and character, while still allowing you to get ready in style. Then, relax and enjoy your new bathroom!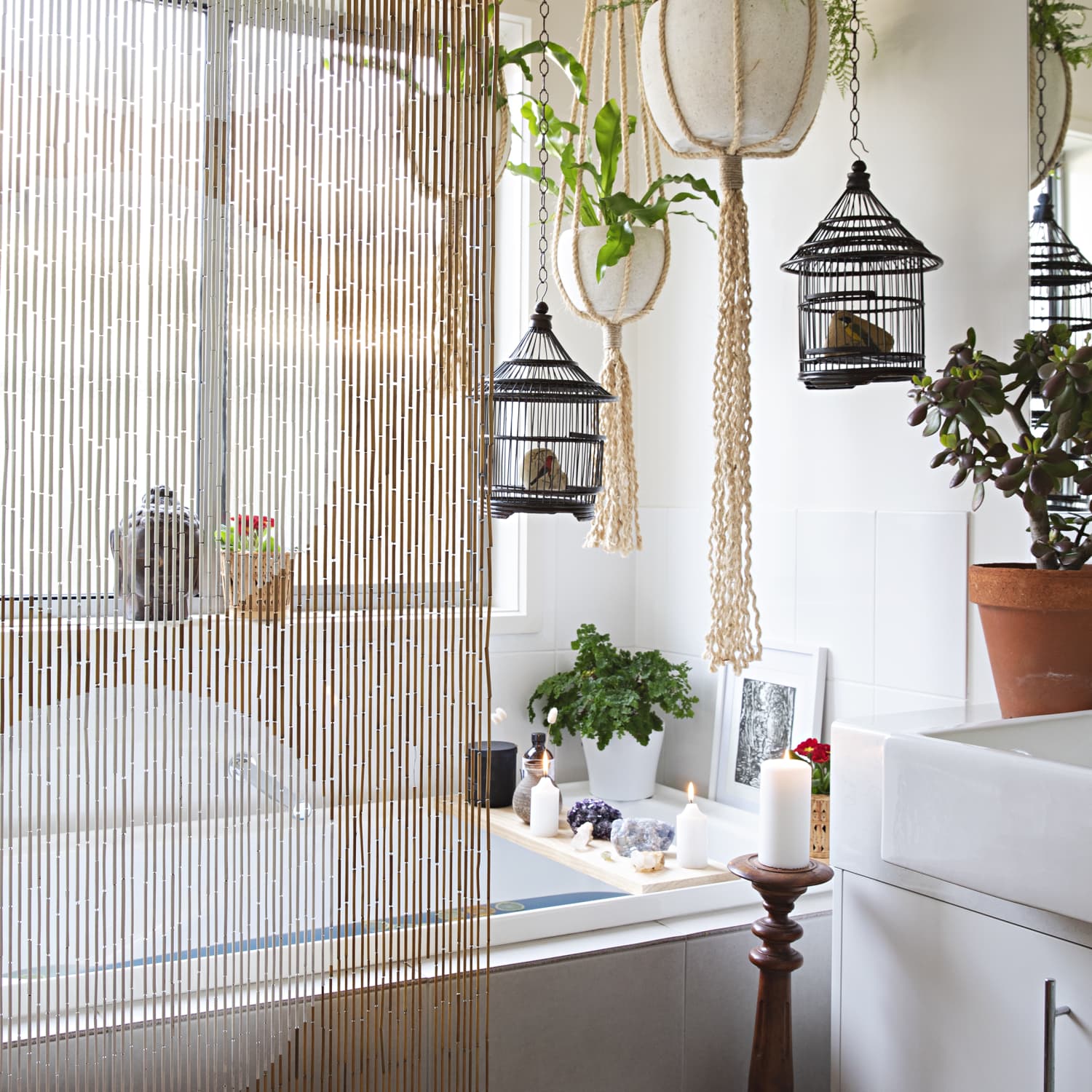 Boho-chic bathroom designs are free-spirited, with no set rules. This style emphasizes natural elements and earthy accents. Mixing textures and materials is important, as it allows for the most freedom and creativity. For instance, using pre-loved and vintage furniture is a great way to add a unique personality to your bathroom. Then, let your imagination run wild. If you'd like to add a little bit of color to your bathroom, you can mix and match colors and patterns.